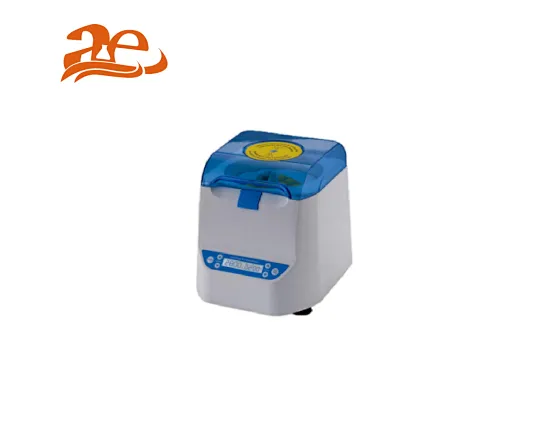 Tabletop Platelet Centrifuge
Tabletop Platelet Centrifuge are widely used in the fields of biochemistry, pharmacy, clinical medicine.
Tabletop Platelet Centrifuge TDD-3M

Product Introduction
Micro-plate Centrifuge TDD-3M is specially designed for the 96-hole micro plates. It can quickly spin down droplets and condensation.
Features
1.Wide applicable range. It suits for skirted, semi-skirted, non-skirted and all standard PCR plates.
2.Strong centrifugal power. Accelerate to 2800rpm quickly. From top speed to stop cost around 10 seconds.
3.Humanized design. Two modes 一press to operate or timer control 一make the experiments more convenient and efficient.
4.Smart size, simple operation. The cover can be fully opened to 95°,convenient to put and fetch the plates.
5.Quick spin down droplets and condensation. Used before and after thermal cycling to improve PCR yield.
Technical Parameters
Model

TDD-3M

Screen

LCD display

Max Speed

3000r/min

Max RCF

1880×g

Timer Range

0~99min

Acceleration Rate

1~9 grade

Deceleration  Rate

1~9 grade

Motor

Converter motor

Noise

≤42dB(A)

Power Supply

AC220v/110V 50/60Hz 5A  

Dimension

410×320×210mm

(L×W×H)

Weight

19kg

Program

No.1

5:00mins

650r/min

150×g

No.2

5:00mins

1300r/min

528×g