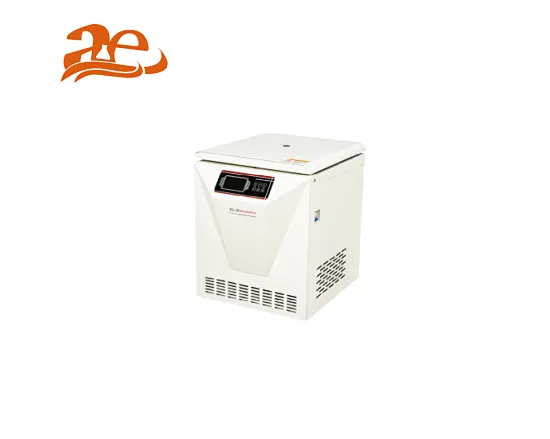 Floortype Low Speed Centrifuge
It is widely used in research laboratories, hospitals and healthcare sectors, universities, also in biology, chemistry laboratories and clinical research studies, pathology department etc.
Floortype Low Speed Centrifuge DD5-MC/DD6-MC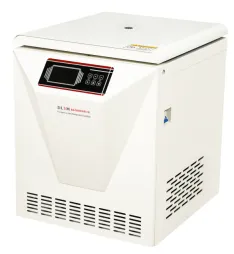 Product Introduction
DD5-MC DD6-MC is a model, which compact size with large capacity refrigerated function. Widely used in Hospital, Blood bank, Bio-Chemistry, Bio-pharmaceutical and Scientific research Company.
Features
1.Induction motor maintenance free.
1.Controlled by microprocessor.Large scree, touch panel , shows rotor code, rpm, RCF,time etc.
2.Lid open programmable, motorized,Lid dropping protection.
3.Imbalance cut off.
4.Manual emergency lid release ( very useful in unexpected power interruption)Can't run when lid open, neither open the lid when rotor runs.
Rotors
Rotor No.

Capacity

Max Speed

Max RCF

No.1 AR

12×15/10ml

6000 r/min

5120xg

No.2 SR

148×7ml

4000 r/min

3000 xg

No.3 SR

4×750/500ml

4000 r/min

3500 xg

No.4 SR

6×500ml

4000 r/min

4390 xg

No.5 SR

4×100ml

4000 r/min

3020 xg

32×15/10ml

72×5ml

48×7ml

No.7 SR

2×2×96 holes

4000 r/min

2300 xg

No.9 SR

6×250ml

5000 r/min

4390 xg

No.10 SR

8×100ml

4000 r/min

3360 xg
Note:Rotors can customize made
Technical Parameters
Model

DD6-MC

DD5-MC

Max Speed

6000r/min ±20rpm

5000r/min

±20rpm

Max RCF

5120×g

4390×g

Max Capacity

6×500ml

Timer

0~99min

Noise

≤60dB(A)

Motor

Converter motor

Power Supply

AC220V & 110V 50Hz 25A

Dimension

800×600×825mm(L×W×H)

Weight

120kg
#low speed lab centrifuge
#floortype
#speed centrifuge
#centrifuge centrifuge centrifuge centrifuge
#high speed tabletop centrifuge
#centrifuge