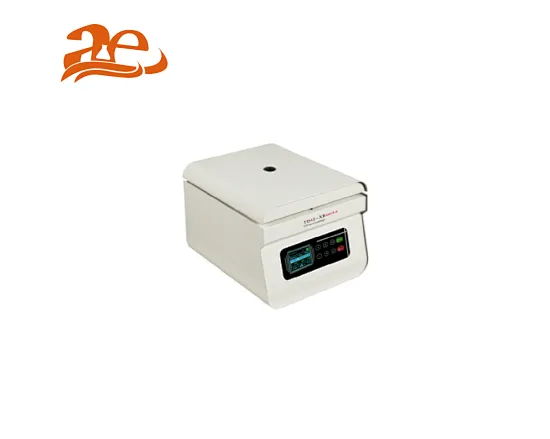 Cell Smear (Cytospin) Centrifuge
Cell Smear (Cytospin) Centrifuge is a special equipment for liquid-based cell production, Its mainly used for exfoliated cell examination of clinical and basic laboratory specimens, including secretions, cerebrospinal fluid, hydrothorax and ascites, etc
Cell Smear (Cytospin) Centrifuge TD4Z-XB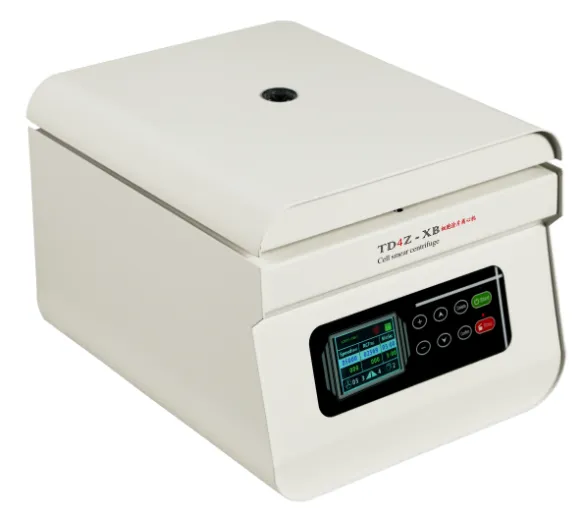 Product Introduction
Cell smear centrifuge is a special equipment for liquid-based cell production, Its mainly used for exfoliated cell examination of clinical and basic laboratory specimens, including secretions, cerebrospinal fluid, hydrothorax and ascites, etc
Feature
1.Stainless steel chamber, compact structure, with microprocessor control.
2.Safety Interlock system that prevents opening the centrifuge lid during running.
3.Easy operation, with professional cell smear rotation program.
4.With Emergency lid lock release, in case of power off.
Theory
Samples after separation, cells are separated from the liquid suspension by centrifugal force and thrown onto the slide. The dye solution is sprayed onto each smear on the rotary disc of the automatic sprayer, and the excess dye solution is removed by centrifugation. The cells and bacteria are evenly distributed without overlapping, and with good dyeing effect.
Technical Parameters
Model

TD4Z-XB

Electric Supply

125W AC220V &110V/50-60Hz

Speed Accuracy

±10rpm

Power

90W

Max Capacity

12X0.5ml

Max Speed

3000r/min

Max RCF

2300xg

Timer Range

0-99min

Dimensions

275x390x300mm(LxWxH)

Net Weight

20kg

Noise level at max speed

≤ 50dB (A)

Rotor

Number

Max Speed

Max RCF

Capacity

No.1 Cyto Spin Rotor

3000r/min

2300xg

12x0.5ml
#Cell Smear (Cytospin) Centrifuge
#Centrifuge
#Smear
#Cell
#Smear (Cytospin) Centrifuge