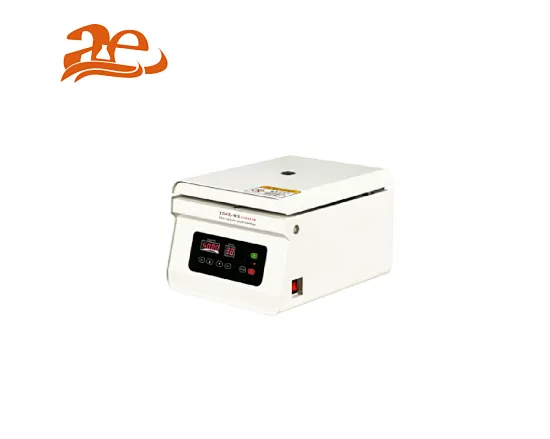 Benchtop Low-Speed centrifuge
Benchtop Low-Speed centrifuge commonly used by healthcare providers. This centrifuge is ideal for the centrifugation of blood collection tubes and other biological samples.
Benchtop Low-Speed centrifuge TD4Z-WS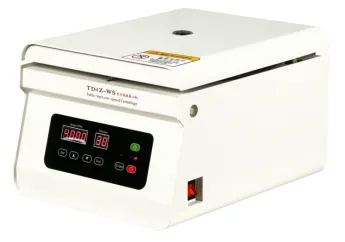 TD4Z-WS is suitable for routine sample analysis in medical,hospital, pathology and institutional laboratories.
With wide variety of accessories, they can be also used for preparation of samples in industrial and research laboratories.
Features
1.Adopt the steel structure, which is safer, simple-compact, light-weight and low-noise.
2.Digital display and adopt control system realizing microprocessor control, it control rotate speed, relative centrifuge force.
3. Maintenance-free frequency conversion motor,can prevent over-speed operation.
Technical parameters
| | | | |
| --- | --- | --- | --- |
| Model | TD4Z-WS | Motor | Brushless DC Motor |
| Max Speed | 0-4000rpm | Speed Accuracy | ±10rpm |
| Max RCF | 2680xg | Display | Digital display |
| Timer | 0~99min | Noise | ≤50dB(A) |
| Power | 125W | Voltage | 100-240V  50Hz |
| Dimension | 450×340×270mm   | Weight | 18kg |
Rotor
No.1 Angle Rotor

Max Speed:4000r/min

Capacity:12×10ml AR

Max RCF:2680xg

No.2 Angle Rotor

Max Speed:4000r/min

Capacity:4×50ml AR

Max RCF:2680xg

No.3 Angle Rotor

Max Speed:4000r/min

Capacity:12×15ml AR

Max RCF:2680xg

No.4 Angle Rotor

Max Speed:4000r/min

Capacity:24×10ml AR

Max RCF:2680xg

No.5 Angle Rotor

Max Speed:4000r/min

Capacity:12×20ml AR

Max RCF:2680xg

No.6 Angle Rotor

Max Speed:4000r/min

Capacity:6/4×50ml AR

Max RCF:2680xg
# used centrifuge benchtop
#mini benchtop centrifuge
#centrifuge centrifuge centrifuge centrifuge