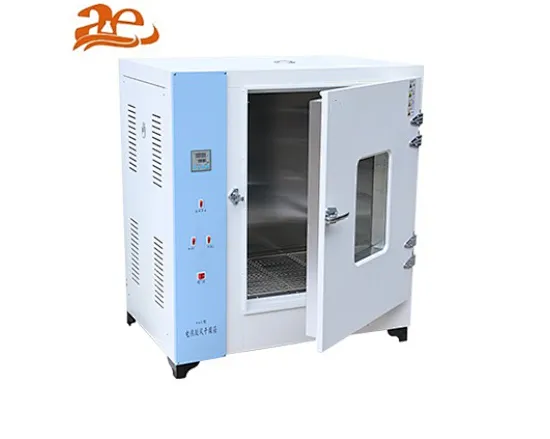 AELAB Dry Oven
Summary of use:
It applies in drying, curing, was-melting, solidifying and sterilizing of the fields of colleges or universities, industrial mining enterprise, medicine and health and scientific research etc.
Characteristics:
1. The case is made of high quality cold-rolled steel plate and the electrostatic spraying on the surface. It has new appearance. It is durable.
2. The working room adopts high quality stainless steel plate or cold-rolled galvanized steel sheet with the advantages of high temperature resistance, corrosion resistant and no dark smoke. 
3. It has reasonable forced ventilation and circulation or natural convection structure. The internal of working room has uniform temperature.
4. Movable pull net stand could increase store space of articles interior. 
5. Double-layer tempering glass observation window in the middle of the door is easy for observing the heating
situation in the workin
g room at any time.
6. Electric control: the use of advanced non-contact circuits, with no noise, high reliability characteristics. Microcomputer intelligent temperature control instrument, a temperature control accuracy, stability, good performance, limit alarm, automatic power-off and so on.
Selection Help
:

Major technical parameters
: