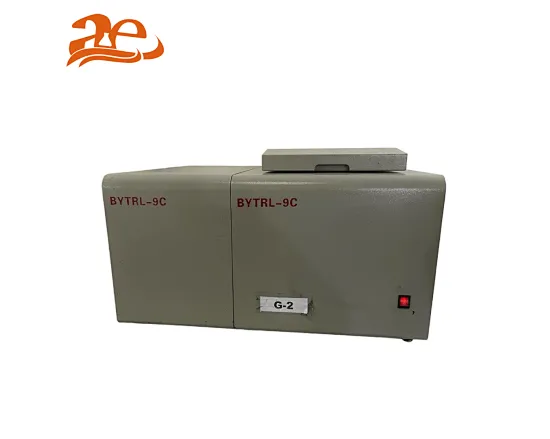 computer full automatic calorimeter BYTRL-9C
Automatic Calorimeter manufactures for electrical power, coal, papermaking, petrochemical, cement.
BYTRL-9C
 computer full automatic calorimeter
1.1 Brief introduction
This system can be applied into systems of Windows98 and above, which enjoys the interaction between human and machine with characteristics of instant study & instant application. This software applies the program design method aiming at target and applies modularization management skill, which can be operated with multi-tasks, and it applies the advanced serial port communication technology and integrates the system control and data management with good compatibility, which is easy for maintenance and overcomes the disadvantages of hopping interface panel of the computer and it has comprehensive adaptability, and it applies scientific and effective calculation, which has highly sophisticated data and the system is stable and reliable.
This computer full automatic calorimeter is mainly applied into industries and sectors like electric power, coal, paper-making, petrol chemical, cement, agriculture and herds, pharmaceuticals, science and research and teaching etc in order to test and calculate the calorie values of solid or liquid combustibles like coal, petrol, chemicals, foods, timber and explosives etc.
A calorimeter is analytical device that measures quantities of heat of chemical or physical changes as well as heat capacity. It is applicable in the industry such as electrical power, coal, papermaking, petrochemical, cement, farming, medical research, and instruction to measure the Calorific Value of combustible materials. 
1.2 Major performance indexes
1.2.1 Thermal capacity about 10500J/K
1.2.2 Capacity of external water cylinder about 51L
1.2.3 Capacity of internal water about 2.1L
1.2.4 Ignition voltage 20V
1.2.5 Ignition time procedure control
1.2.6 Measure precision better than national standard
1.2.7 Temperature resolution: 0.0001℃
1.2.8 Applicable environment 5-40℃
(
the change of room temperature tested every time should be equal or less than 1℃ relative humidity is equal or less than 80
%)
1.2.9 Power 220V±10
%
#calorimeter
#as calorimeter
#analytical device
#quality control
#calorimeter