AELAB VIS Spectrophotometer Single Beam AE-S50-4V
AE-S50-4V Series spectrophotometers have the most attractive cost performance. It is widely used in colleges and enterprises for general quantitative analysis and experiments.
AELAB VIS Spectrophotometer Single Beam AE-S50-4V
* With microprocessor controlled, it can realize auto zero and auto 100% adjustment with one push-button. 
* 1200 line grating which ensures high resolution, low stray light and high parameters accuracy.
* Equipped with USB port which can be connected to PC and edit data via software. Data can print while connect with a micro-printer.
* Four display mode: Absorption, transmittance, concentration and coefficient directly by different mode switching.
* Compact design, easy to carry. 

Features:
+ Visible spectrophotometer with highly stable optics.
+ Extremely versatile with full functionality from 325 to 1000nm. 
+ Spectral bandwidth 4nm.
+ Integrated user interface.
+ USB port for data storage.
+ Extensive range of accessories available.

Ordering Models:

 
Order Code

Description

AE-S50-4V

LCD Display,

Single Beam,Visible Spectrophotometer, 325-1000nm, Bandwith: 4nm.
Technical Specifications:
Wavelength

Wavelength Range

325-1000nm

Wavelength Accuracy

±2nm

Wavelength Repeatability

1nm

Band Width

4nm

/2nm

Photometric

Photometric Accuracy

±0.5%T

Photometric Repeatability

0.3%T

/

0.

2

%T

Photometric Display Range

T. A. C. F

Stability

0.002A/h @ 500nm

Stray Light

≤0.3%T@220nm

,Touch

≤0.1%T

, 360nm

Others

Data Output Port

USB

Printer Port

Parallel Port

Display

L

C

D Display

/Touch Screen

Lamps

Tungsten Halogen Lamp

Detector

Silicon Photodiode

Software

VIS software (Optional)

Packing Size & Gross Weight

AE-S50-4V

  

570×450×330mm - 9kg




AE-S50-4V TOUCH  

58

0

x

460

x

345mm

 - 12.5kg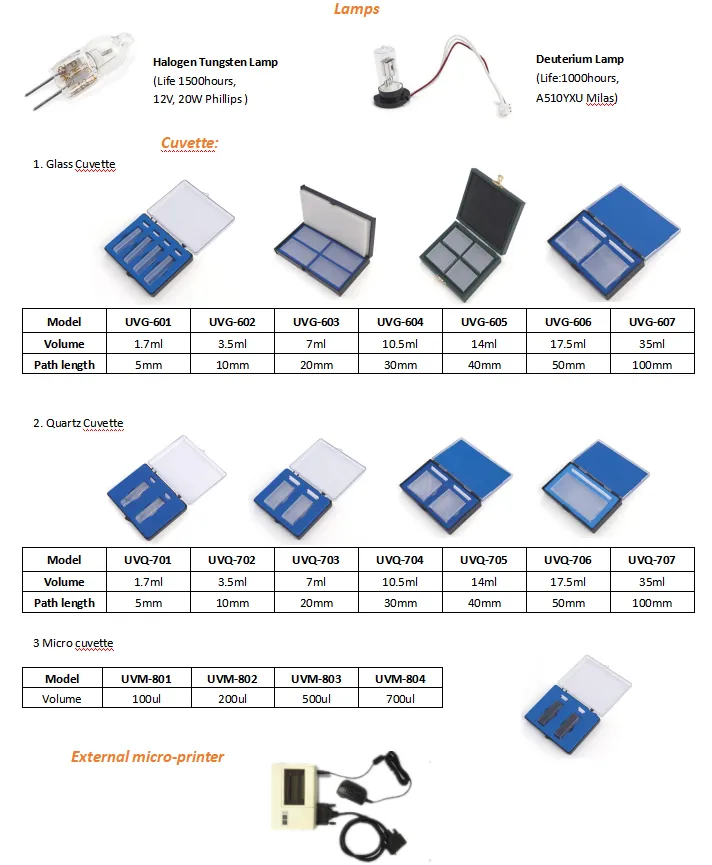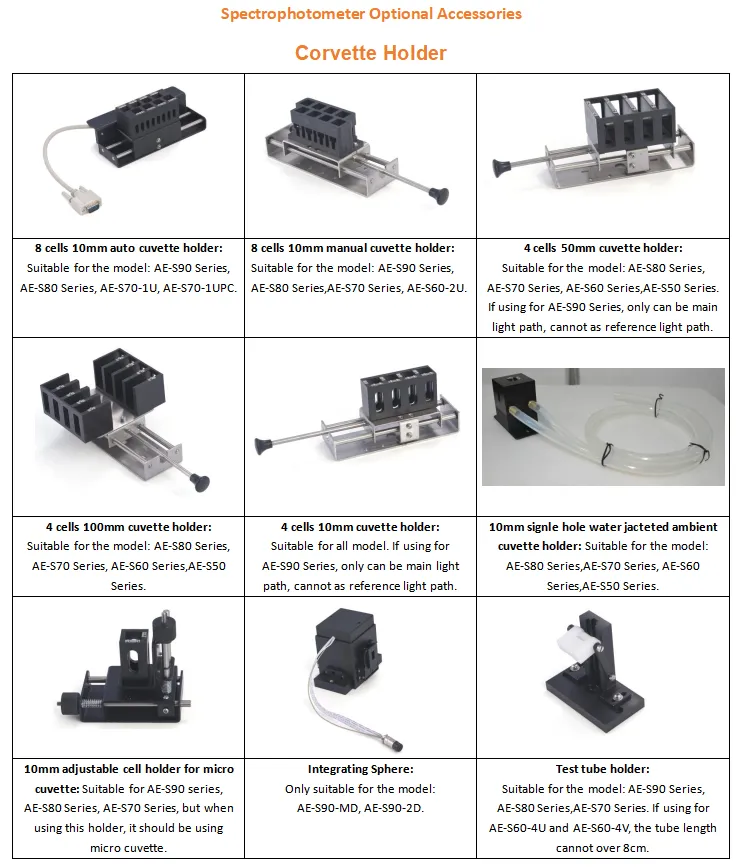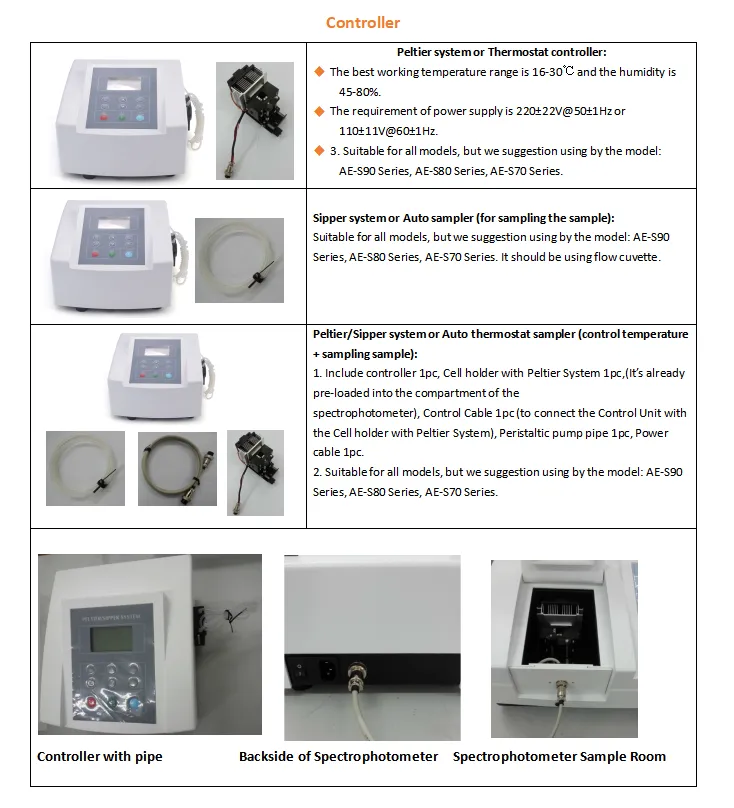 #single beam uv vis spectrophotometer