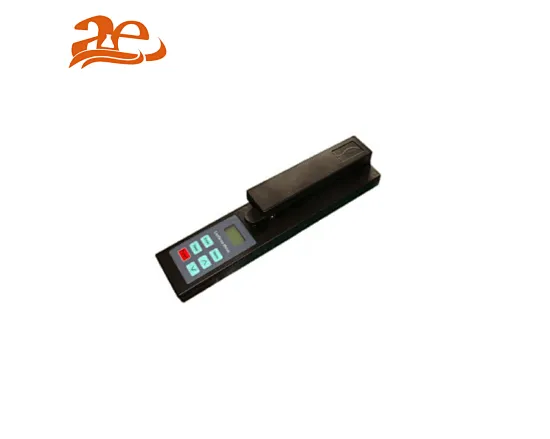 AELAB Portable Leaf Area Meter YMJ-A/ B
+Can test the leaves area without damage.
+Easy to operate. Be able to test leaf area, average area, length, width, perimeter and ratio of length and width.
+With Micro‐computer technology, LCD display
Portable Leaf Area Meter
 YMJ-A/ B
Characteristics
+Can test the leaves area without damage.
+Easy to operate. Be able to test leaf area, average area, length, width, perimeter
and ratio of length and width.
+With Micro‐computer technology, LCD display
Technical parameters
Test unit: millimeter, square centimeter
Precision: ±2%
Resolution: 0.01cm2
Measuring Length: ≤1000mm
Measuring Width: ≤160mm
Thickness: ≤8mm
Data capacity: ≥1000 Groups
Model

Function

YMJ‐A

Without computer interface, only can save and check data on the living




leaf area meter

YMJ‐B

USB with computer by software, you can put the datum into computer, and convert datum to excel format and print.
Related Products
Plant Nutrient Analyzer/Chlorophyll Meter/Plant Photosynthesis Meter/Plant
respiration Meter/Plant Culm‐strength Meter
#portable leaf area meter