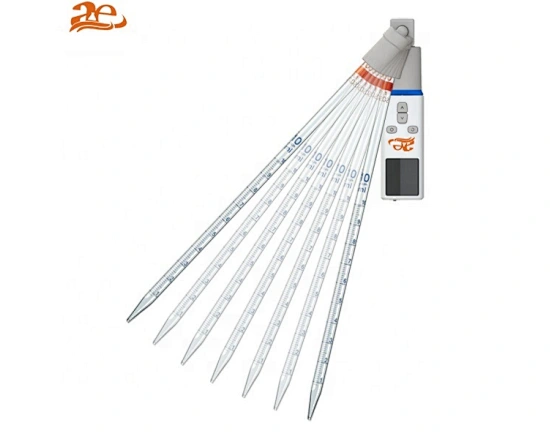 AELAB Pipette Controller
+ Adjustable aspirate liquid and dispense liquid volume
+ Light pressing, without pressing switch
+ A kind of pipette which can incline to do imbibition and drainage while without influencing the precision
+ Operating space is reduced 50%
+ 4 modes, precise pipetting
+ Structure renovation. The pipette controller with no returning liquid
AELAB Pipette Controller
+ Adjustable aspirate liquid and dispense liquid volume
Adjustable pipetting volume.
+ Light pressing, without pressing switch
A simple light touch .
+ A kind of pipette which can incline to do imbibition and drainage while without influencing the precision
Pipette can incline to do imbibition and drainage, while no damage will be done to its precision.
+ Operating space is reduced 50%
Adjustable liquid pipette can meet various requirements of different experiments and coordinate with laboratory technicians' height to best condition.
+ 4 modes, precise pipetting
Includes free mode, manual mode, liquid distribution mode, and mixed-blowing mode.
+ Structure renovation. The pipette controller with no returning liquid
With a better structure design comparing to regular pipette tube and auxiliary liquid suction device, motor control of high precision, and compressor structure of accurate positioning, the controller does not have any possibility of returning liquid.
Technical Specifications:
Order Code

Volume




Range




Increment




Volume (µl)

Systematic Error

Random Error

+/-µl

+/-%

+/-µl

 +/-%




AE-MP10




10ml




100µl


 

1




5




10

15




40




50

1.5




0.8




0.5

7.5




12.5




25

0.75




0.25




0.25