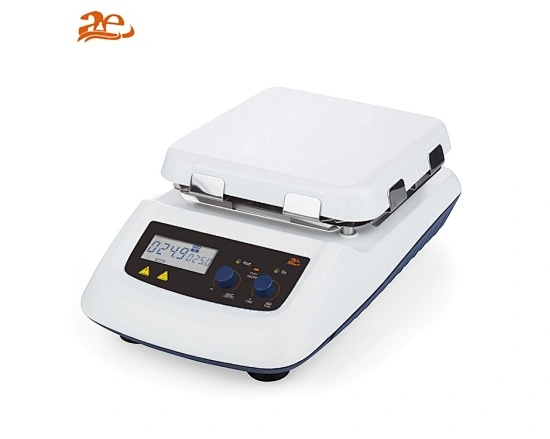 AELAB Hotplate Stirrer AHS-101
In analytical chemistry labs, magnetic stirrers are commonly used to mix chemical components, and in biological laboratories, they are used to produce cell culture medium. Most magnetic stirrers come with heated plates to keep the temperature constant when mixing the liquids.
AELAB Hotplate Stirrer AHS-101
7" inch hotplate magnetic Stirrers 550°C series are suitable for various heating and mixing applications with excellent chemical resistance, compact shape and efficient heat transfer. They are widely used in every field of science like biology, chemistry, physical science, pharmaceutical science etc.
Features:
+ Microprocessor PID controls. 
+ RS232 interface enables data preservation and control by a PC.
+ LCD/LED display with speed and temperature control knobs. 
+ Max. heating temperature of 550°C. 
+ Ceramic work plate of 184x184mm. 
+ Speed is adjustable from 100 to 1500rpm. 
+"Hot"safety indication on LCD when the plate temperature is above 50°C. 
+ PT1000 external temperature sensor for precise temperature control. 
+ Ceramic work plate with a high power of 1050W reaches a maximum temperature of 550°C.
Technical Specifications:
Model

AHS-101

AHS-102

AHA-201

Type

Hotplate Stirrer

Hotplate

Work plate Dimension [W x D]

184x184mm (7 inch)

Work plate material

Glass ceramic

Motor type

Brush less DC motor

Shaded pole motor

---

Motor rating input

18W

15W

---

Motor rating output

10W

1.5W

---

Power

1050W

1030W

1010W

Heating output

1000W

Voltage

100-120/200-240V  50/60Hz

Stirring positions

1

1

---

Max. stirring quantity, [H2O]

20L

10L

---

Max. magnetic bar[length]

80mm

80mm

---

Speed range

100-1500rpm

0-1500rpm

---

Speed display

LCD

Scale

---

Temperature display

LCD

LED

LED

Heating temperature range

Room Temp.-550°C,




increment 1°C

Room Temp.-550°C,




increment

5

°C

Temperature control accuracy

±1 °C (<100°C) ±1%(>100°C)

±10°C

Overheating protection

580°C

Temperature  display accuracy

±0.1°C

External  temperature sensor

PT1000 (accuracy ±0.2)

"Hot"warning

50°C

Data connector

RS232

-

--

---

Protection class

IP21

Dimension [WxDxH]

215x360x112mm

Weight

5.3kg

Permissible ambient temperature and humidity

5-40°C, 80%RH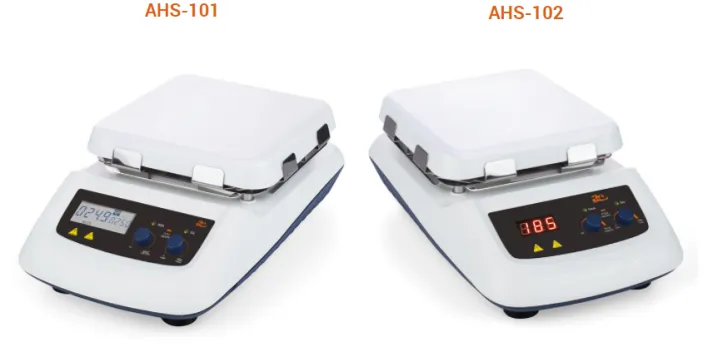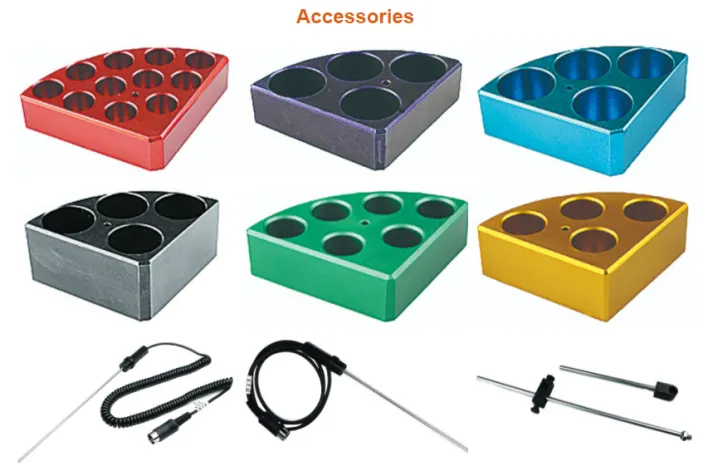 #magnetic stirrer with hotplate
#magnetic stirrer hotplate
#hotplate magnetic stirrer
#hotplate stirrer