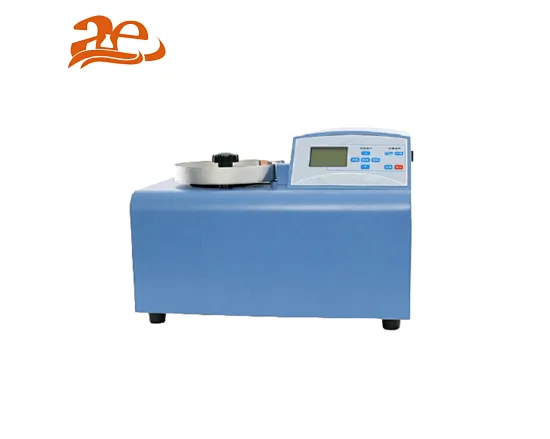 AELAB High Accuracy Automatic Seed Counter SLY-E
Grain Moisture Meter (with volume-weight)/Grain Moisture Meter/Seed Blower/Seed Neatness Workbench
High Accuracy Automatic Seed Counter
 SLY-E
Production description
with SD card, data can be stored and export. With
weighing function.
Characteristics
+Adjustable counting speed.
+Sensitivity adjustable, make the results more accuracy.
+Two modes for choosing: unlimited counting, and counting stop.
+Auto save your previous counting.
+Shortcut menu operation.
+4G SD card including.
+Weighting function included.
+Microcomputer automatic control system.
+LCD display; light touch key.
+Suitable for measuring round and long, small and big seeds.
+Direct read data on screen, such as current seeds counter number, counting mode, sensitivity,weight and counting time etc.
Technical parameters
Counting range: L*W less than 12*4mm (small seeds)
L*W less than 12*10mm (big seeds)
Counting accuracy: 5/1000 for small seeds, 3/1000 for big seeds
Counting speed: 1000pcs/3m
Counting capacity: 1-99999 (read through LCD)
Preset self stop: any value within 1-99999
Weighing range: 0-1500g
Size: 450mm*300mm*320mm
Power supply: AC220±20V~ 50Hz
Watt:<60w
Continuous working time: ≥5h
Related Products
Grain Moisture Meter (with volume-weight)/Grain Moisture Meter/Seed Blower/Seed Neatness
Workbench
#
automatic accuracy
#high accuracy
#automatic seed
#high seed