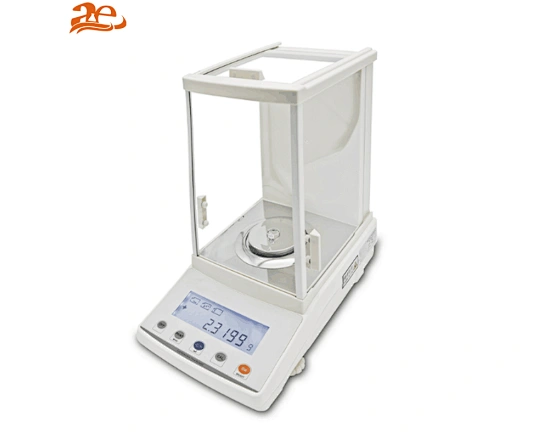 AELAB Analytical Balance FA Series
Analytical Balance FA Series - AELAB
FA1004T FA1104T FA1204T FA2004T FA2104T FA2204T
AELAB Analytical Balance FA1004T FA1104T FA1204T FA2004T FA2104T FA2204T
Feature:
+ The visual appearance of the product is blent into the simple concept, stylish and generous.
+ Specially makes the fine pouring cast- aluminium outer covering, so as to enhance the balance of the anti-static anti-jamming capability.
+ The panel with five operational button, Sliding glass windscreen provide big space, insightful vision and operate easily. We use high precision magnet sensor to keep the weighing more fast and stable.
Technical Specifications:
Model

FA1004T

FA1104T

FA1204T

FA2004T

FA2104T

FA2204T

Model

FA1004N

FA1104N

FA1204N

FA2004N

FA2104N

FA2204N

Capacity

100g

110g

120g

200g

210g

220g

Readability

0.0001g

Min Weighing

0.0004g

Repeatability

±0.0002g

Linearity

±0.0003g

Stable Time

≤

3S

Pan Size

θ

80mm

Appearance Size

340x215x350mm

Draft Shield Size

240x190x265mm

Communication

RS232 / USB

Temperature

15-35°C

Calibration

Internal Calibration

Cal.Weight

100g

200g

Option

Printer

Packing Size

415x285x430mm

475x315x485mm

Gross Weight

11kg
#balance analytical